Romance Books to Warm Up With
Item request has been placed!
×
Item request cannot be made.
×
Processing Request
Who doesn't love a little love at this time of the year, or better yet all year round?  I've read my fair share of romance novels over the years and these are some of my personal recommendations.  To me, romance is all about letting your mind wander to take a small break from reality.  Romance can make my worries disappear and I can simply enjoy the time I have with the characters.  And the relationships give me hope and make my heart happy.  What more can I ask for?
Waukee Public Library has a wide variety of romance novels available for your pleasure.  Romance while a genre all its own, there are many subgenres within.  For further examples, see Paige's post about romance subgenres and her personal recommendations.  Each subgenre reaches out to a different reader, and the following recommendations are the ones that stick out as some of the best of the best. 
A Duke by Default by Alyssa Cole
A beautiful New York socialite wanting to make herself proud by taking an apprenticeship in Scotland.  A Scottish silver fox sword maker who doesn't take the attitude from anyone, especially not his armory's beautiful new apprentice.  This classic romance is a wonderful addition to anyone's collection.  Alyssa Cole tackles the topics of class, race, inheritance, and mental health, all while crafting a novel full of romance and self-actualization.  If you like this one, follow it up with others in the Reluctant Royals series.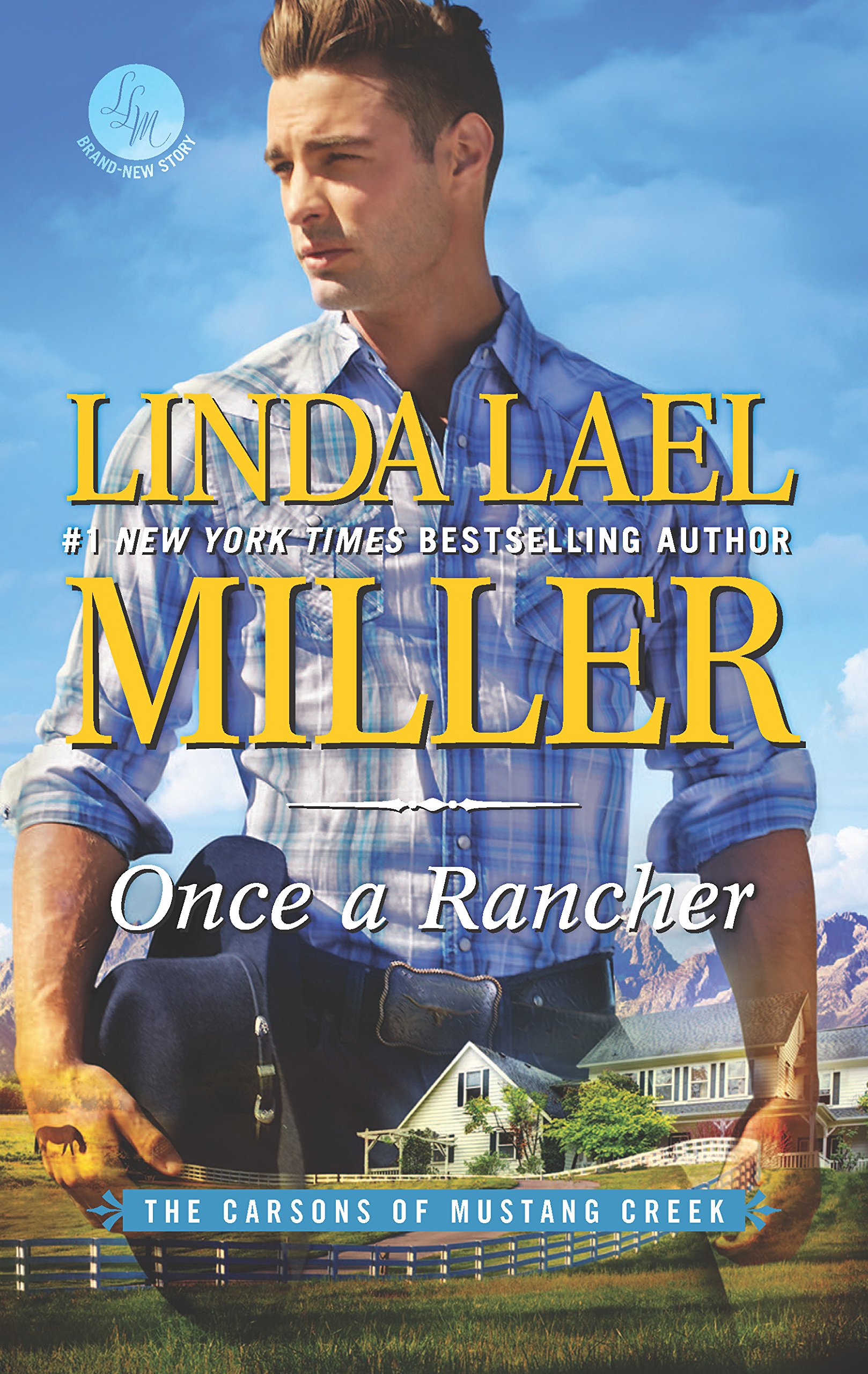 Once A Rancher by Linda Lael Miller
Slater has returned to his family ranch to take over the family business and take a break from making films.  When he takes a teen under his wing, he meets his step-mother, Grace.  Grace, newly arrived to run the local resort, wasn't looking for love.  What she needed was positive PR for her resort, and Stater has just the plan for that.  As they work to promote the resort and Slater acts as a positive influence on her stepson, will love blossom?  Once A Rancher is very reminiscent of the classic romance novels I would read as a teen (when I would steal them off my mom's bookshelves).  The rancher and the new woman in town falling in love; what more could I want?  Linda Lael Miller is one of the few authors who can guarantee a great book each time.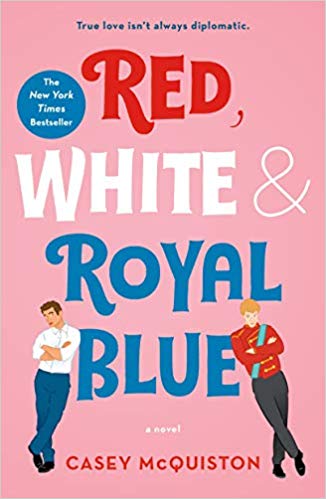 Red, White and Royal Blue by Casey McQuiston
When the First Son of America, Alex Claremont, and Prince of England, Henry, meet there is nothing but sparks; angry, bright red sparks.  The kind that ultimately lead to a blowout requiring the interference of multiple government agencies before it becomes a matter of international relations.  But is the fire negative or is it the start of something new?  This new adult, LGBT+ romance novel is one that I couldn't put down.  The relationship Alex and Henry have, when you take away the prince and first son aspects, is one that is very realistic.  The journey of self-actualization and new love is one reader's won't be able to put down.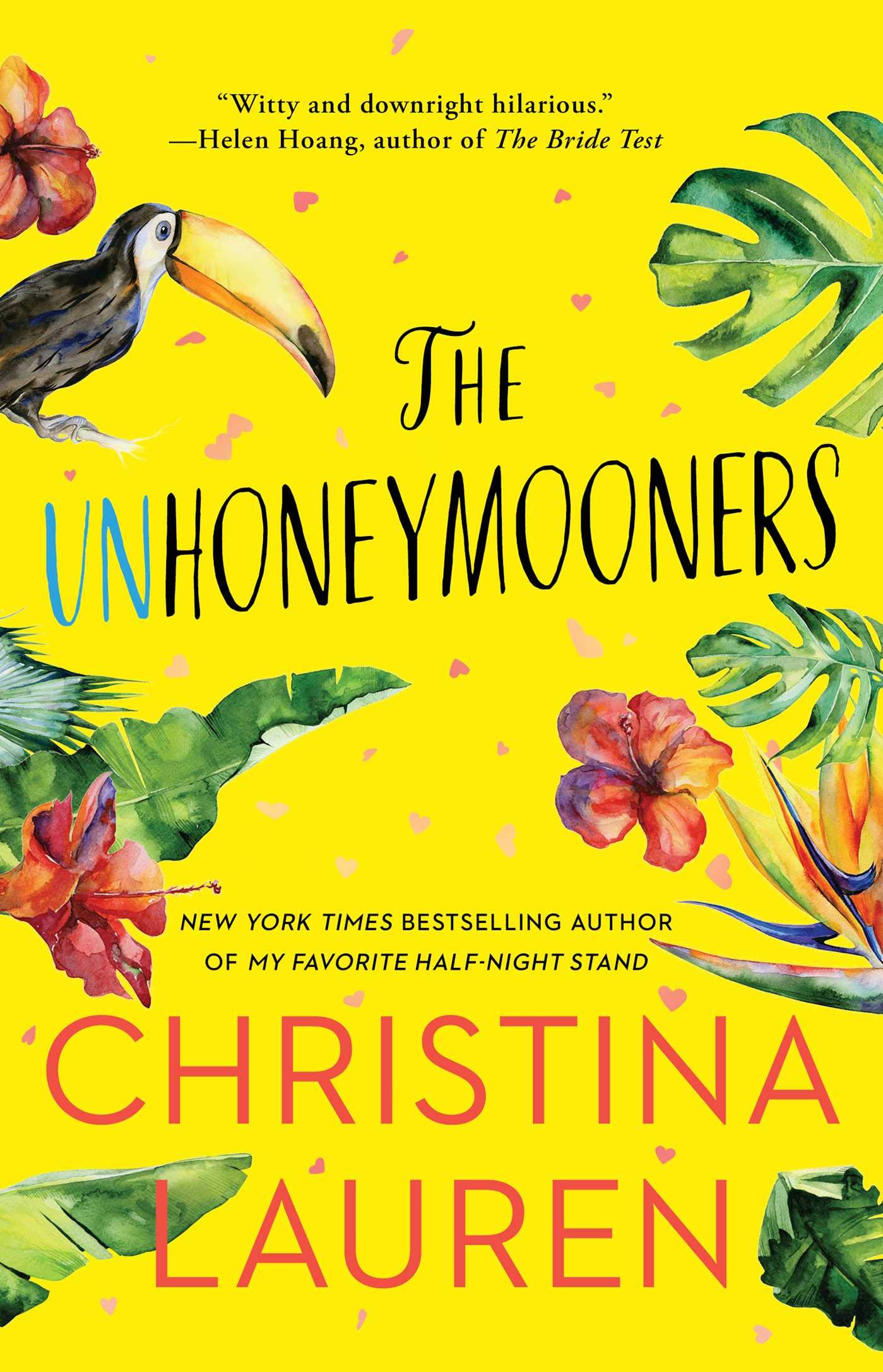 The Unhoneymooners by Christina Lauren
Ethan and Olive hate each other, or at least they think they do.  When Olive's sister and new husband fall ill, Olive and Ethan have to take their nonrefundable honeymoon trip.  Only problem?  They have to pretend to be married.  Christina Lauren is a fantastic author duo in the New Adult subgenre, however, I would argue this novel really is a midpoint between New Adult and Classic romance.  This novel is different than most romance because the realistic events in Olive's life makes her extremely relatable and invests you in her story.
More Romance to Warm Up With
Bared to You by Sylvia Day (Erotic Romance)
The Kiss Quotient by Helen Hoang (New Adult)
Dark Hunters by Sherrilyn Kenyon (Paranormal Romance)
Fix Her Up by Tessa Bailey (New Adult)
The Wedding Date by Jasmine Guillory (New Adult)